TORONTO, ONTARIO, (Newsfile Corp. – December 12, 2017) - Braveheart Resources Inc. (TSXV: BHT) ("Braveheart" or, the "Company") announces results from the October 2017 underground sampling program at the Alpine Mine property near Nelson, BC (Alpine). A total of 11 channel samples and 5 grab samples were collected from distinct sections of Level 6 of the Alpine Mine to confirm work performed by Cove Energy in 1988. The grab samples are selected samples and are not necessarily representative of the mineralization hosted on the property. Table 1 below summarizes the assay results. Figures 1 to 3 in the attached Appendix show the relation of the sample location in relation to the previous mine workings and the drill hole collars from the various drilling programs.
Table 1 - 017 Assays from Alpine Mine Underground Sampling Program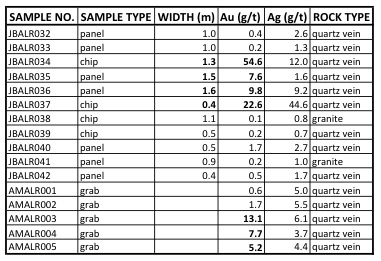 Notes on analytical techniquesAll samples were analyzed by Activation Laboratories Inc. of Kamloops, BC utilizing an industry standard 30 elements ICP-MS technique following an aqua-regia digestion (UT-1M). In addition, all mineralized material was analyzed for gold on a large 500g split by fire-assay with an AA finish (1A2). A comprehensive external QAQC procedure was employed by TerraLogic which included regular and strategic inclusions of blanks, standards and duplicates into the sampling stream. Gravimetric analysis (FA-GRA) were completed on all over-detection (>5 g/t Au) fire assay results.
Phil Keele, Braveheart President and CEO stated, "These results have provided us with considerable additional technical information on the mineralized material remaining in the Alpine Mine. Several of the samples collected produced results comparable with similar channel sampling carried out and reported by Cove Resources in 1988. As previously reported this information has been forwarded to the Qualified Person preparing a NI 43-101 Resource Report on the Alpine Mine property."
Braveheart's management continues to work on preparation of its 2018 Budget which includes further definition drilling and bulk sampling from the existing mine workings. The appropriate permit applications will be submitted early in the first quarter of 2018.
For more information on Braveheart Resources Inc. including photos visit our website at www.braveheartresourcesinc.com
About Braveheart Resources Inc.
Braveheart is a Canadian based junior exploration company focused on building shareholder wealth through aggressive exploration in a favorable and proven mining jurisdiction - the West Kootenays in southeast British Columbia (silver and gold). Particular focus is on the Alpine Mine, a past producing property 20 km northeast of Nelson. Braveheart's shares are listed for trading on the TSX Venture Exchange under the symbol BHT.V. Braveheart currently has 41,514,505 common shares issued and outstanding.
Qualified Person
Braveheart's disclosure of a technical or scientific nature in this news release has been reviewed and approved by Mr. Jim Decker, P.Eng., a consultant to Braveheart who serves as a qualified person under the definition of National Instrument 43-101.
Contact
Phil Keele, P.Eng., President and CEO
780-215-4044
pkeele@shaw.ca
Caution Regarding Forward-Looking Information
This news release includes certain information that may constitute "forward-looking information" under applicable Canadian securities legislation. Forward-looking information includes, but is not limited to, statements about strategic plans, future work programs and objectives and expected results from such work programs. Forward-looking information is necessarily based upon a number of estimates and assumptions that, while considered reasonable, are subject to known and unknown risks, (more) uncertainties, and other factors which may cause the actual results and future events to differ materially from those expressed or implied by such forward-looking information and the risks identified in the Company's continuous disclosure record. There can be no assurance that such information will prove to be accurate, as actual results and future events could differ materially from those anticipated in such information. Accordingly, readers should not place undue reliance on forward-looking information.
All forward-looking information contained in this news release is given as of the date hereof and is based upon the opinions and estimates of management and information available to management as at the date hereof. The Company disclaims any intention or obligation to update or revise any forward-looking information, whether as a result of new information, future events or otherwise, except as required by law.
Neither the TSX Venture Exchange nor its Regulation Services Provider (as that term is defined in the policies of the TSX Venture Exchange) accepts responsibility for the adequacy of this news release.

APPENDIX
Figure 1 - Underground Samples and Drill Hole Location Map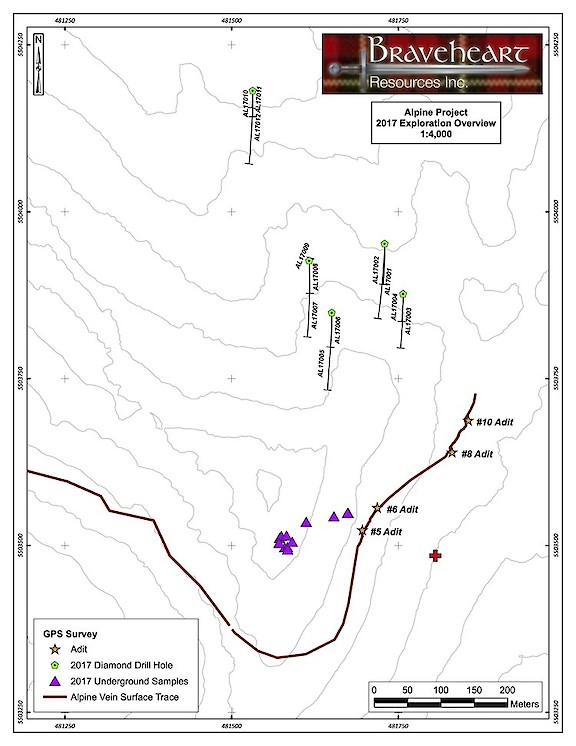 Figure 2 – Underground Sample Location Map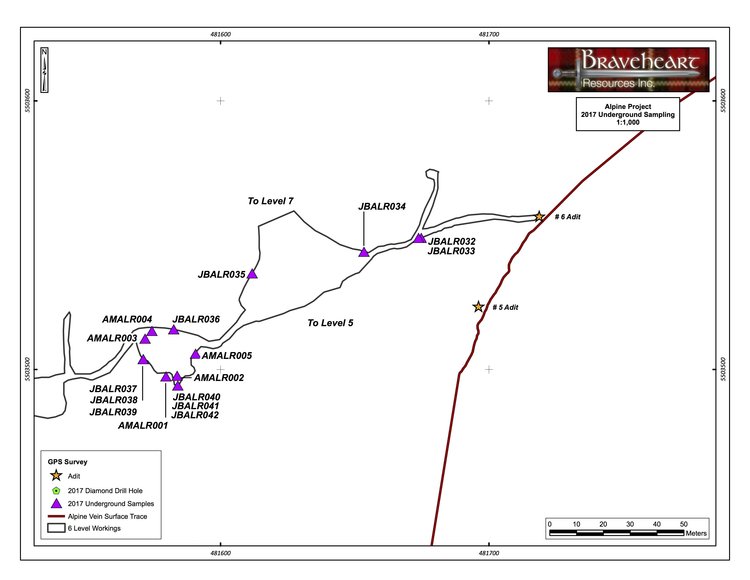 Figure 3 - 2017 and 1988 Underground Sample Location Map